Keep Portland Weird is one of the "unofficial" mottoes's of our great city. It encapsulates our diverse culture, love of interesting things and best of all just being different from the rest. While doing research for one of our posts we stumbled across a gaggle of pictures, that in a word just screamed Portland. We decided to write a fun post that incorporated some of the best Portland pictures and highlight how weird, yet awesome our area is.
We make every attempt to properly attribute these amazing Portland images to the proper owners, so please forgive us if we were unable to do so on a few. Let us know which is your favorite!
Great Portland Eats
Unique Portland food trends can't be denied as one of our areas notable fascinations. Portland chefs and entrepreneurs have a bit of a knack for taking the mundane and turning them into something truly memorable and unique. Why should waffles in PDX be any different?
When we found this incredible Portland picture of waffles that were akin to our way of doing things, so we couldn't resist. Found at Darwin Discovered, this review of The Waffle Window will tantalize your eyes and leave your stomach begging you to visit for a unique taste of Portland.
Don't Beer and Bike
When it comes to beer and Portland, you only need to add just a few more components to fit right in PDX. How about putting beer kegs and pizza on a bike? Now you've really got something that fits in Portland.
Beer and pizza go together like Portland and bicycles, so why not make it a foursome? That's just what Hopworks Urban Brewery decided to do and we are thankful to have the awesome picture to prove it. Get the backstory.
Portland Car Art (sort of)
Portland weirdness often extends onto the roadways with strange creations that are sometimes nothing short of dangerous. We don't me that the vehicles are somehow not road worthy, although there are those cases as well. But we mean that they are so outlandish that rubbernecking by motorists trying to figure out what the heck they just witnessed can create dangerous driving conditions. And it's more common than you might think!
This Portland van is not at all the most bizarre of the "art" creations we have seen, but this one caught our eye as we searched the web and thought you'd be in awe as well. One man's art is another man's something other than art. 🙂 We found this one at Deek's Blog.
Watch Out Portland Zombies
If you're from Portland, you know we have a real zombie problem. And according to Niall's Zombie Control Service, they claim to deliver "the best Zombie control service, using the latest proven technology in an environmentally responsible way and at a fair price." Seems legit…
After all, if you have a zombie problem, you should know that "The Zombie Control Industry has changed dramatically in 35 years and so has technology." and "What has changed the most is our clients and the demands on their time. Clients want the Zombie problem resolved quickly, safely and conveniently." Oh Portland, we love you!
Zoobombing Is A Thing
Ever heard of Zoobombin? Well, it's been a thing for over a decade in Portland. It involves crazy bike creations, fun people, oh and hurling yourself on said bikes down Washington Park's steep hills. It way also involve some kind of chariot wars, but this amazing Portland picture screams Mad Max to us.
Want to learn more about Zoobombing with Zoobombers? Check out this fun piece. We'll just stay here at stare at this image and all of its Portland glory. FREEDOM!!!!
When It Rains It Slides
Yes, we realize this isn't a picture from Portland, but it made our list anyway. Why? Well, you'll see.
Talk about wild!! When it rains, it pours in Portland. When it does that for weeks on end, something's gotta give. Just like the side of this mountain. Pretty amazing huh?
Italians In Portland?
Dinner and theater haven't been this fun in years. (Who stole my dead husband? and Why can't you stay dead?) and this crazy picture fits right in with what makes Portland so unique.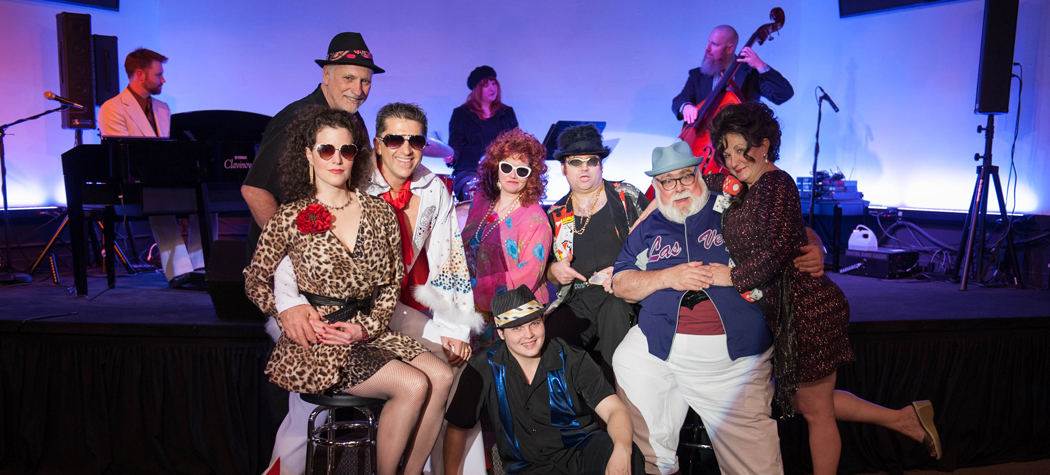 This comedy production will give you a night of laughter and a full belly and is just about as silly and fun as this cast family picture seems. Check out the show here
Last But Not Least
We are also including a few more Portland picture notables that didn't make the cut, but you might also appreciate as true Portland weirdness. We love our great city and the entire Portland Metro area and we hope you enjoyed seeing some amazing, weird, unique and crazy pictures of the wackiness that is Portland.
Only In Portland – Pictures That Will Make You…
was last modified:
April 6th, 2023
by